ROK EURO CUP AD AMPFING E ADRIA
16-01-2020 #RokEuroCup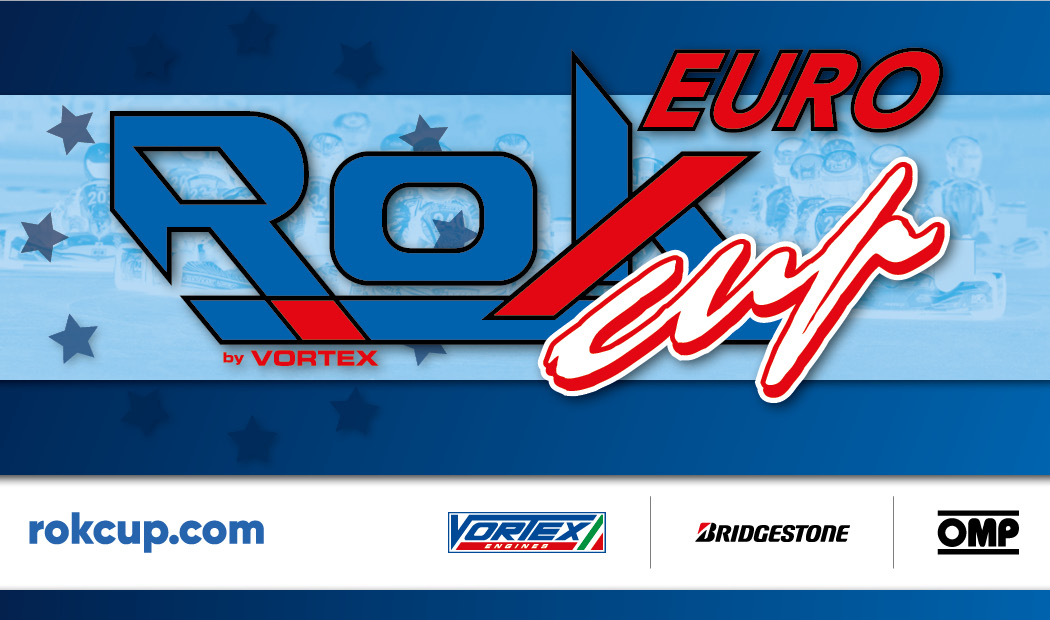 La Rok Euro Cup costituirà una delle novità assolute nel panorama kartistico Europeo.
La sfida Europea della Rok, che si articolerà su 2 prove, la prima in Germania e la seconda in Italia, vedrà tutte le categorie Rok al via per un confronto tra i migliori Rokker Europei.
Il challenge europeo Euro Cup disputerà il primo appuntamento dall'1 al 3 Maggio sul circuito di Ampfing. Una pista, quella tedesca, collocata nella parte sud della Germania, poco distante da Monaco di Baviera (70km), e facilmente raggiungibile dalla Svizzera, dalla Repubblica Ceca, dalla Croazia, dalla Polonia e dall'Italia.
Il Kartbahn Ampfing misura 1.063 metri ed è già stato teatro di eventi CIK-FIA e DKM.
Il secondo, e conclusivo, round della prima edizione della Rok Euro Cup si correrà sull'Adria Karting Raceway, dal 31 Luglio al 2 Agosto. Adria è uno dei circuiti più moderni al mondo, quello su cui la Rok ha disputato le ultime 5 edizioni della Rok Cup Italia e molti altri appuntamenti significativi del proprio trofeo.
Il regolamento specifico di quella che si prefigura come una sfida tra i migliori specialisti delle categorie Rok in Europa, è in fase di definizione. E' certo che in pista ci saranno tutte le categorie Rok (Mini Rok,Junior Rok, Senior Rok, Super Rok, Rok Expert e Shifter Rok).
A breve verranno ufficializzati i sistemi di attribuzione dei punti, i premi e tutti i dettagli del regolamento.
| | | |
| --- | --- | --- |
| Prova | Circuito | Data |
| 1° | Kartbahn Ampfing - Germania | 1 – 3 Maggio |
| 2° | Adria Karting Raceway - Italia | 31 Luglio – 1 e 2 Agosto |
-ENG-
ROK EURO CUP IN AMPFING AND ADRIA
The Rok Euro Cup will be one of the absolute innovations within the European karting scene. In the Rok Euro challenge, divided into 2 rounds, the first in Germany and the second one in Italy, all Rok categories will be present to face the best European Rookers.
The Euro Cup challenge will take place on the first appointment from 1st to 3rd of May on the circuit in Ampfing. This is a track situated in the southern part of Germany, not far from Munich (70km), and easily reachable from Switzerland, Czech Republic, Croatia, Poland and Italy.
The Kartbahn Ampfing is 1.063 m long and has already been the stage of CIK-FIA and DKM events.
The second and final round of the first edition of the Rok Euro Cup will take place on the Adria Karting Raceway, from 31st of July to 2nd of August. Adria is one of the most modern circuits in the world, the one on which the latest 5 editions of the Rok Cup Italy and many other important Rok events took place.
The specific regulation of what is going to be a challenge among the best drivers of the Rok categories in Europe, is being finalized. For sure, all Rok categories will be on the track (Mini Rok, Junior Rok, Senior Rok, Super Rok, Rok Expert and Shifter Rok).
The way of points awarding, prizes and all details of the regulation will be soon made official.
| | | |
| --- | --- | --- |
| Round | Circuit | Date |
| 1° | Kartbahn Ampfing – Germany | 1st – 3rd May |
| 2° | Adria Karting Raceway - Italy | 31st July – 1st & 2nd August |
WORLDWIDE NEWS
19-02-2020
With kart racing now well underway south of the border, KartStars Canada is excited today to announce the schedule for its up...
[leggi tutto]
18-02-2020
Odličen rezultat za Kastelica in Bogunoviča .Oba sta si privozila nastop v finalni dirki kategorije MINIROK. Kastelic je k...
[leggi tutto]
ARCHIVIO WORLDWIDE NEWS