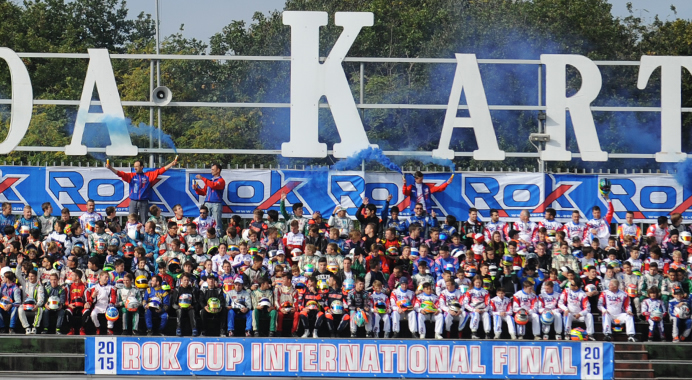 Around the World
The Rok Cup, like a firework, with a thousand sparks lit up the scene in the karting world. First in Italy, then in Europe, it has crossed the ocean and arrived in Africa, Asia, America and Australia.

The Rok Cup has been appreciated in many different countries for its sport culture and its format without frontiers and was able to conquer drivers and enthusiasts everywhere, allowing to compete in exciting and secure races in every circuit of the world.
The secret of its success has been, and still is, the ability to adapt to the particular needs of each country reached. Thanks to this, year after year, our championship has expanded in an unstoppable way and today we are leaders with the Rok Cup in all continents and in over thirty countries.
All the best Rokkers have the opportunity to take part in the Rok Cup International Final, the international event that crowns the Rok champions. A formidable challenge that in a memorable race, faces drivers from all over the world. An entire racing season od training is necessary to deal in the best way with the Rok Cup International Final.
Whenever a race of the Rok Cup fires engines up, new drivers are fascinated by the Rok world. For this reason the Rok Cup is one of the most successful brand in the karting arena.
WORLDWIDE NEWS
19-02-2020
With kart racing now well underway south of the border, KartStars Canada is excited today to announce the schedule for its up...
[read all]
18-02-2020
Odličen rezultat za Kastelica in Bogunoviča .Oba sta si privozila nastop v finalni dirki kategorije MINIROK. Kastelic je k...
[read all]
WORLDWIDE NEWS ARCHIVE