2017-07-23 APG CALLENGE ROUND-5.6
24-07-2017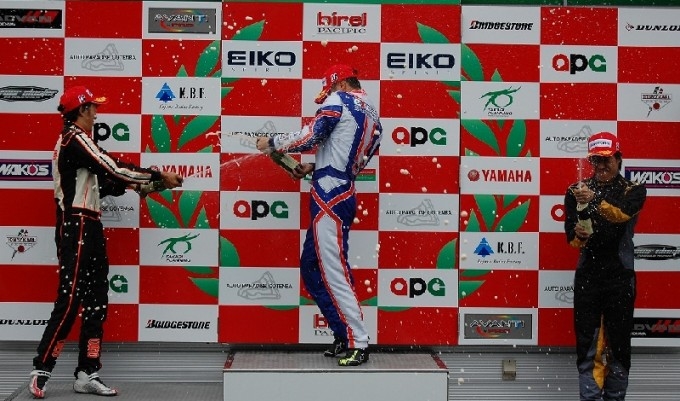 F. Horio (TAKAGI PLANNING) was nominated for invitation driver of ROK CUP INTERNATIONAL FINAL 2017 (Rok Shifter) will be from 11th to 14th October in South Garda Karting Track, Lonato (ITALY) as national driver of Japan (APG).
Photo23-07-2017
ATTACHMENTS:
RESULTS-5
RESULTS-6
POINTS
WORLDWIDE NEWS
18-10-2017
Kolejna niecodzienna impreza z udziałem kartingowców zbliża się wielkimi krokami. Warsaw Moto Show 2017 już za 10 ...
[read all]
17-10-2017
W ostatnią sobotę Karol Pasiewicz z Łodzi jako pierwszy minął metę decydującego wyścigu kategorii Mini Rok podczas Fi...
[read all]
WORLDWIDE NEWS ARCHIVE