ROK CUP 2018

24-11-2017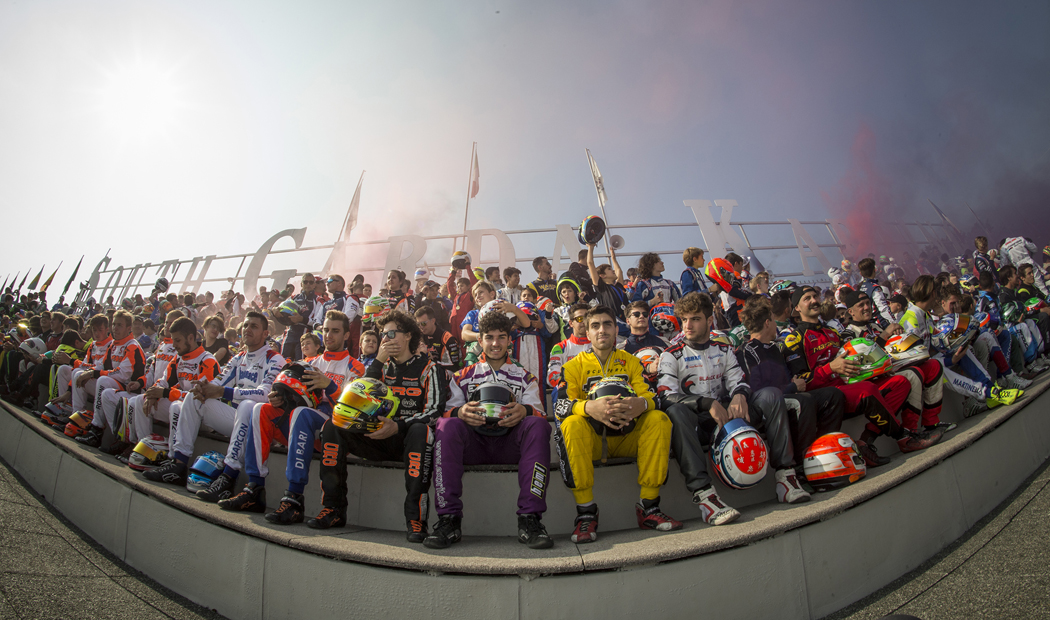 CAMPIONATO ITALIANO ACI
Le categorie Rok Junior e Rok Senior verranno inserite nel contenitore del Campionato Italiano ACI 2018 e correranno cinque prove (distribuite sulle piste più belle d'Italia). Il regolamento tecnico adottato per il Campionato Italiano Rok ACI, sarà quello approvato per tutte le altre gare della Rok Cup, gomme Bridgestone comprese.
I vincitori si fregeranno del titolo di Campioni Italiani Rok ed avranno a disposizione un montepremi specifico di assoluto rilievo.
GIRONI. NORD, CENTRO, SUD E SICILIA
Con l'arrivo del Campionato Italiano Rok ACI CSAI i gironi vengono ridisegnati e saranno composti da un diverso numero di gare rispetto alle stagioni passate, ma sulle piste più amate dai Rokker.
GARE EVENTO.
La stagione 2018 vedrà anche l'esordio di alcune gare-evento, programmate in modo autonomo e ben distribuite nell'arco della stagione. Queste gare one shot saranno dei veri e proprio eventi che vedranno l'asseganzione di titoli speciali. Queste manifestazioni avranno classifiche e premiazioni specifici.
ROK CUP ITALIA
La gara tricolore che si corre da dieci anni in prova unica non mancherà all'appello, più sentita ed importante che mai. Nel mese di settembre si correrà, il 7, 8 e 9, sul circuito di Adria, la Rok Cup Italia, dedicata a tutte le categorie Rok.
EXPERT ROK.
Il 2018 vedrà il lancio di una nuova categoria: la Expert Rok.
Nella Expert si correrà con i motori Rok GP (gli stessi impiegati nella Senior Rok) e la condizione per accedervi è stabilita in base al peso minimo del pilota e all'età.
UN SOLO FRENO.
Dal 2018 scompariranno i freni anteriori dalla Senior Rok.
2019
Con largo anticipo la Vortex annuncia che nel 2019 la Junior Rok impiegherà il motore Rok GP, munito di opportuni accorgimenti tecnici che ne rendano le performance omogene alla propedeuticità della categoria.
Foto: G. Cuna
ENG
ROK CUP 2018.
The strength of the Rok Cup has always been the steadiness of the technical regulations. A key point which will continue to be a cornerstone of the Rok activity in 2018.
Regulations will not change but the news for 2018 is somewhat spectacular, and aim with absolute decision to have championships that best meet the needs of their drivers. Here are some previews.
ACI ITALIAN CHAMPIONSHIP
The Junior and Senior Rok categories will be included in the Italian ACI 2018 Championship and will run five rounds (on the most beautiful Italian circuits). The technical regulation approved for the Italian Rok ACI Championship will be the same one agreed for all other Rok Cup races, Bridgestone tires included.
Winners will be honored with the Italian Rok Champions title with a prize pool of absolute value.
ROUNDS. NORTH, CENTRE, SOUTH AND SICILY
With the arrival of the Italian Rok CSAI Championship, areas are remade and will consist of a different number of races than the past seasons, but still on the most Rokkers' favourite tracks.
EVENT COMPETITIONS.
2018 season will also see the launch of some event-competitions, managed independently and well-distributed throughout the season. These one-shot races will be real events that will see the allocation of special titles. These events will have specific rankings and prizes.
ROK CUP ITALY
The tricolor one-shot race that has been taking place for ten years will not be missing, and it will be more awaited and important than ever. In September, 7th to 9th, the Adria circuit will host the Rok Cup Italy, reserved to all Rok categories.
EXPERT ROK.
2018 will see the launch of a new category: the Expert Rok
In the Expert class, you will be allowed to run with the Rok GP engines (same ones employed in the Senior Rok) and admitted drivers are determined on their minimum weight and age.
ONE BRAKE.
From 2018, the front brakes will disappear from the Senior Rok.
2019
Vortex announces in advance that in 2019, Junior Rok will employ the Rok GP engine, equipped with appropriate technical solutions that will make its performance homogeneous to the propaedeutic importance of the category.
WORLDWIDE NEWS
14-07-2020
Le tre gare di Campionato Italiano ACI, avranno duplice valore per le categorie Senior Rok e Junior Rok, assegnando punti per...
[leggi tutto]
13-07-2020
Deszczowo, nieprzewidywalnie, z przygodami i niezwykle emocjonująco. W miniony weekend rozegrano i podsumowano pierwsze samo...
[leggi tutto]
ARCHIVIO WORLDWIDE NEWS