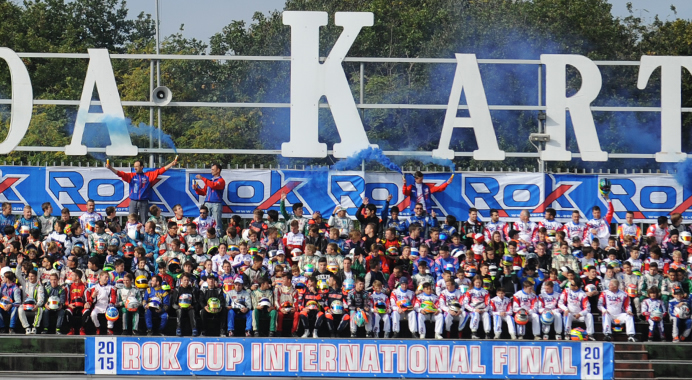 Rok Cup International Final
What is the most engaging, exciting and unforgettable event of the Rok Cup? Simple to say, it is the Rok Cup International Final.
The race event held at the end of the season sees all Rokker drivers coming from all around the world competing in a formidable race event, which assigns the title of Rok absolute champions.
Rok Cup International Final is a show within the show, which lasts a week, with breath-taking races, meetings and an unforgettable party, the Rok Party.
On the occasion of one of the karting events with great international resonance, Vortex and its partners provide incredible prizes, with engines, chassis and technical material.
If a Rok Cup race is a storm of emotions, the Rok Final is a real hurricane of adrenaline for everyone.
A formidable challenge that makes drivers from all over the world face in a memorable race.

WORLDWIDE NEWS
21-03-2019
Il primo appuntamento ha visto il successo dell'esperto, e veloce, Ianiello, ma a brillare sono stati anche alcuni Rook...
[read all]
18-03-2019
Come previsto i Rokker si sono esaltati sul tracciato leccese e nella Mini Rok è stato Matteo Bagnardi ad incamerare p...
[read all]
WORLDWIDE NEWS ARCHIVE