ROK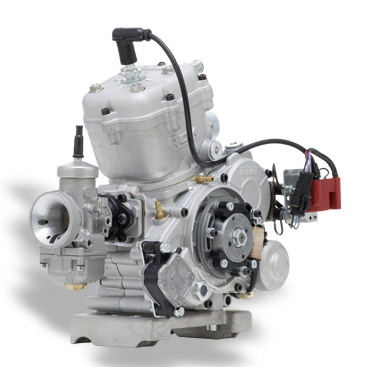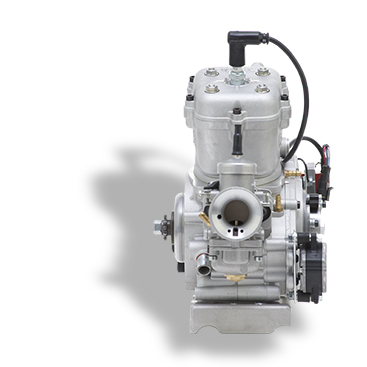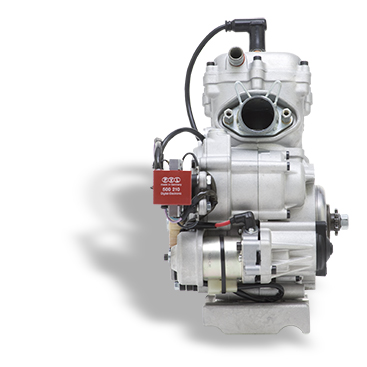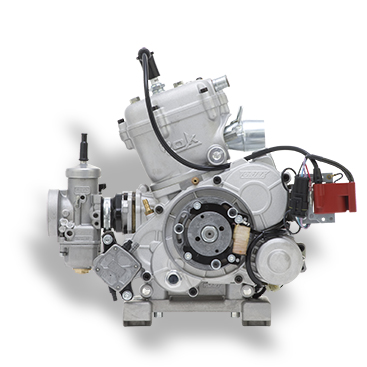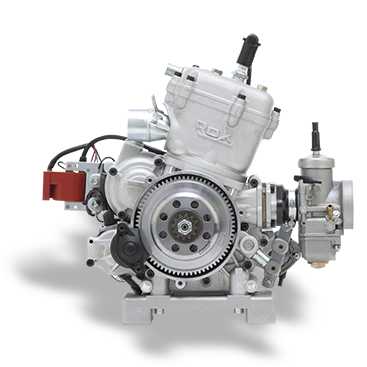 SPECIFICATIONS
Single-cylinder 2 stroke engine
Displacement 125 cc
Reed valve intake in the crankcase
Liquid-cooled through integrated water pump
Balance shaft
Integrated electrical starter
Centrifugal dry-clutch
Mixture-lubricated
Cast iron made cylinder CNC worked
3/3 transfer ducts intakeJ
Oval exhaust and 2 boosters
Radial bearing C4
Bore and stroke 54x54mm
29HP at 11.500 Rpm
Max torque 19.6 Nm at 10.000 Rpm
Max 13.800 Rpm (electronically limited)
PVL digital ignition
Dell'Orto VHSH Ø 30mm carburettor
Arrow intake silencer
Dell'Orto fuel pump
Rok moulded exhaust
Exhaust silencer
DescriPTION
Rok, thanks to its easiness of use and low maintenance costs, is suitable for all the drivers, from the youngest to the veterans. the restricted version of the Rok engine, has been developed for Junior Rok class purposely. Over the years this engine has been the godfather of many young talents, who went then to the higher classes.
The engine has the following features:
Single-cylinder 2 stroke engine, displacement 125 cc, reed valve intake in the crankcase. Liquid-cooled through integrated water pump, equipped with centrifugal dry- clutch and integrated electrical starter. It is also equipped with a balance shaft that reduces vibrations.
The engine comes in a complete kit with Dell'Orto VHSH Ø 30 mm carburettor, Dell'Orto fuel pump, Arrow intake silencer, moulded exhaust and exhaust with integrated exhaust silencer, wire loom complete with battery and battery support.
Rok offers incredible performance with unique manage- ment costs, making this category a perfect gym for many young drivers.
WORLDWIDE NEWS
22-09-2022
Ancora una volta sarà Mara Sangiorgio, giornalista di Sky Sport F1 e grande appassionata di kart, a raccontare le fasi...
[read all]
21-09-2022
The Romanian Karting Masters final crowned this season's last champions: Bogdan Cosma-Cristofor completed his course without ...
[read all]
WORLDWIDE NEWS ARCHIVE