ROK CUP SUPERFINAL 2020. PRIZES
11-09-2020 #RokSuperfinal2020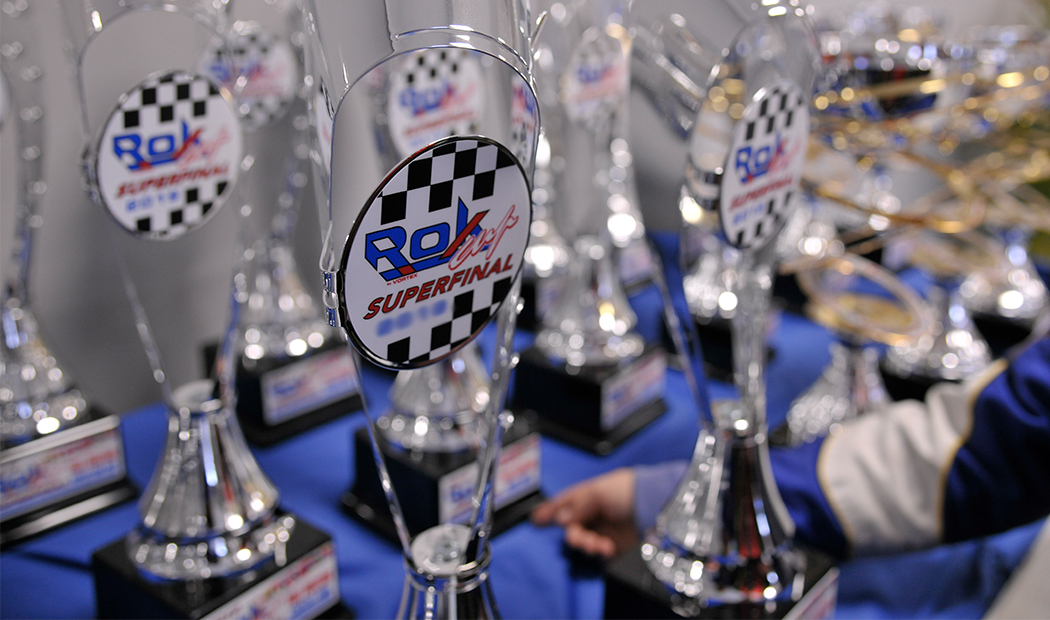 Just a few weeks left and we will be attending the 18th edition of the Rok Cup Superfinal in Lonato (14th-17th October).
Such an important event deserves the right money prize. Also this year it twill be worthy of the great international challenge which is the Rok Cup Superfinal.
With a money prize of more than € 40,000 the Superfinal assigns engines to the champions and technical equipment to all the best drivers in each category, in addition to Bridgestone tyres, material offered by technical partners and fantastic trophies.
WORLDWIDE NEWS
15-09-2021
Saranno presenti tutte le categorie Rok: Mini Rok, Junior Rok, Senior Rok, Super Rok, Shifter Rok, Expert Rok e Expert Rok Pl...
[read all]
14-09-2021
Ancora una volta sarà Mara Sangiorgio, giornalista di Sky Sport F1 e grande appassionata (oltre che praticante a livel...
[read all]
WORLDWIDE NEWS ARCHIVE