THE MINI RATING OF THE ROK CUP SUPERFINAL IS OFFICIAL
05-11-2020 #RokSuperfinal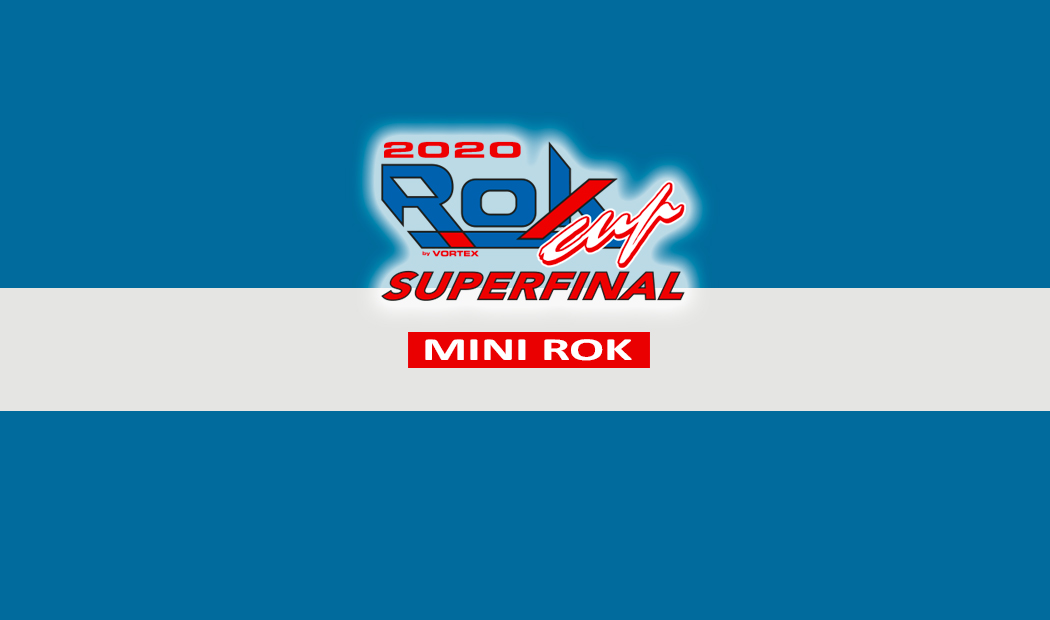 The Mini Rok rating of the 2020 Rok Cup Superfinal is now official after the additional technical checks carried out at the OTK Kart Group's seat. Everything is confirmed, with Jan Przyrowski (POL) champion, followed by Kai Soresen (USA) and Maciej Gladysz (POL).
At the end of the Rok Cup Superfinal, the engines of the first classified drivers had been sent to OTK to be checked again. The outcome of these technical checks confirmed that the engines are regular and that the victory goes to Przyrowski, as already announced.
Below is the definitive rating:
Download
WORLDWIDE NEWS
12-05-2021
The SKAT KART racetrack becomes the epicenter of the Romanian karting scene, as this weekend sees the ROK categories tackle o...
[read all]
10-05-2021
Il polacco Karol Czepiel vince tutto nella Senior Rok; nella Junior Rok si alternano alla vittoria Mattia Jentile e Alberto K...
[read all]
WORLDWIDE NEWS ARCHIVE