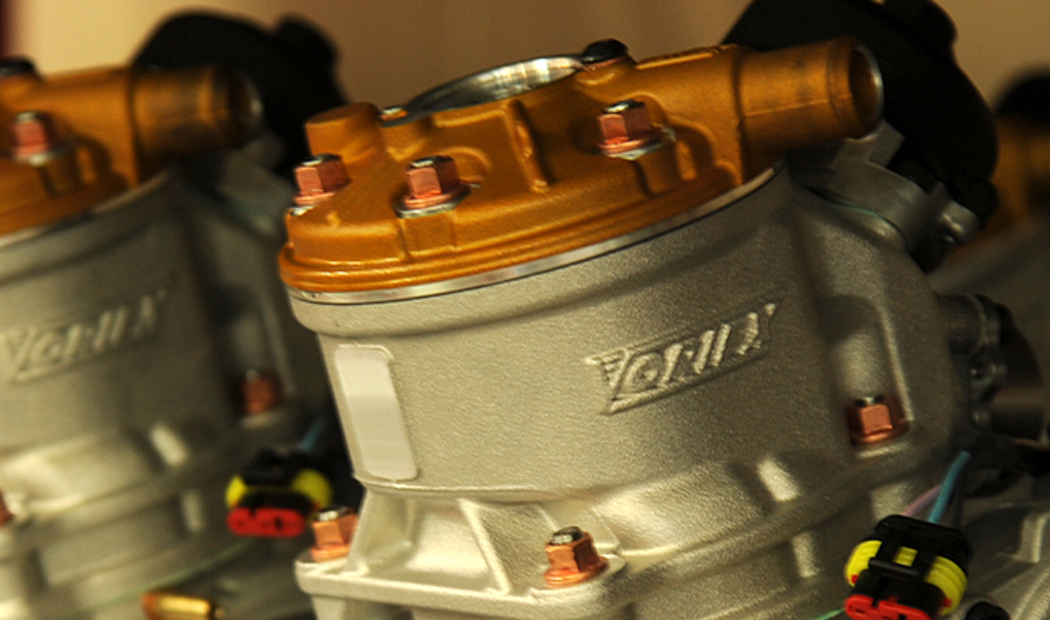 Project
Everything has been developed around a simple idea, realized with determination by a great manufacturer, Vortex.
Rok Cup comes from a clear and powerful concept that begins in 2003 and has been conquering the karting world continuously.
In Vortex, thanks to the many years of karting experience, we have designed engines that combine admirably four qualities in a go kart: easy to use, high performance and , low maintenance cost and regulations stability.

These are the qualities that have given the thrust to the Rok Cup, allowing it to land successfully in more than thirty countries and on five continents. In addition, there is the perfect Vortex organization of Vortex, who became the promoter of its series. So, other than building engines (Kid Rok, Mini Rok, Junior Rok, Rok GP, Rok DVS and Shifter Rok) we are committed in the difficult and thrilling task of being the organizer. In the one-make Rok championship, the engine and the tires remain the set component while the frame is free.
Our project is aimed at drivers of all ages, who have only one passion, love for karting and desire to compete seriously, at an affordable cost. In a moment you just sit and jump into the track for unforgettable challenges.
The Rok Cup is a suitable category for training talents, to the point that many young drivers, now famous, have run in these championships, eager to show off and continue their careers. In the Rok senior category some of the most important karting drivers were born, such as the World Champions of KF Junior class Luca Corberi and Alessio Lorandi. Not to mention the other protagonists of international karting, as Patrick Hajek and drivers who have continued their careers in the car, as Patrick Niederhauser and Roman DeBeer, both landed in GP3. This is just to mention a few names of drivers who thought the Rok Cup to be a good training category for their business.
WORLDWIDE NEWS
04-07-2022
Mini ROK Come sempre le gare della Mini ROK, per merito anche dei motori a sorteggio forniti da Vortex, tutti con prestazioni...
[read all]
04-07-2022
Druga odsłona tegorocznego cyklu Kartingowych Mistrzostw Polski oraz Mistrzostw Polski Młodzików odbyła się na Aut...
[read all]
WORLDWIDE NEWS ARCHIVE