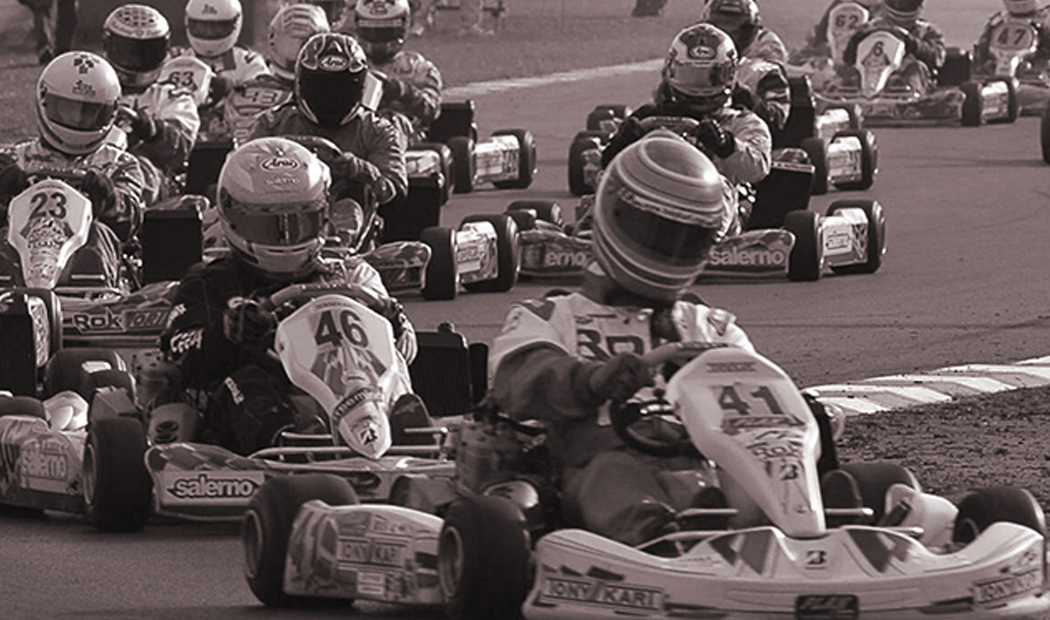 Story
An inexhaustible passion for karting and the will to perfection led us to increasingly ambitious results.
To follow thoroughly our ideas. This is the philosophy that has allowed us to achieve many successes in the world's most challenging races and it is this passion that took us to conceive and develop the Rok Cup project.
Thanks to the inexhaustible desire to meet new challenges, at the end of the nineties we decided to create an engine that was easy to use and that would have changed the approach to the world of karting. Its name was fast and strong, as they were, and are, its performances: Rok!
We wanted to take on new challenges and so, in addition to having built the Rok engine, we decided to engage personally in the organization, promotion and support of our championship. So the Rok Cup came to light.
From the first year in 2003, the Rok Cup has expanded and enlarged in a growing number of countries, so that today there are Rok championships in all continents and the Rok Cup International Final is followed and attended by over 400 Rokkers from all around the world.
The expansion of our championship was excellent and was able to meet the needs of drivers, so that the engine range has expanded year after year. In 2005 the Rok Junior engine came next to the Rok engine and the following year (2006) Mini Rok and Super Rok engines completed the family.
In 2013 we added another key product to our series, with the introduction of the Rok Shifter. Finally, 2015 marks the completion of the range. Kid Rok and Rok DVS have entered the engine collection.
WORLDWIDE NEWS
11-11-2022
Si partirà a febbraio con il ROK CUP WINTER TROPHY, gara evento e di apertura dell'anno Rok 2023, che si terr&ag...
[read all]
04-11-2022
Nel Bollettino Informativo Ufficiale trovi tutte le informazioni relative alla gara. Ricordiamo a tutti che: - la...
[read all]
WORLDWIDE NEWS ARCHIVE