ROK DVS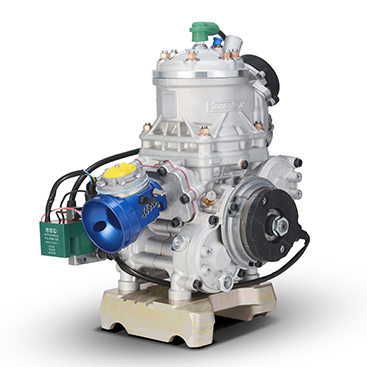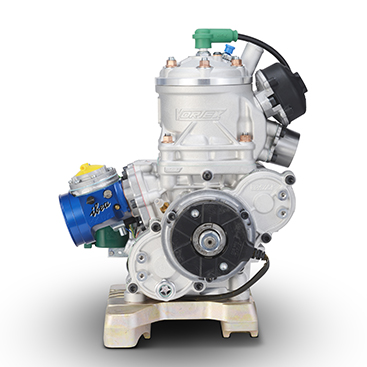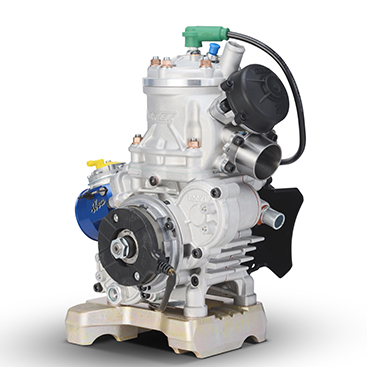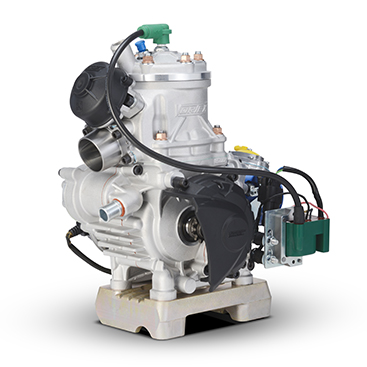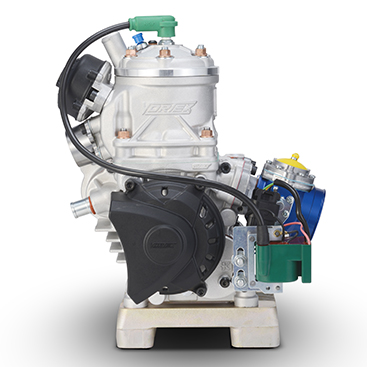 SPECIFICATIONS
Single-cylinder 2 stroke engine
Displacement 125 cc
Liquid-cooled through external water pump
Oval exhaust and 2 boosters
Radial bearing C4
Bore and stroke 54x54mm
Max power 38 HP a 11.000 Rpm
Max torque 21 Nm a 11.000 Rpm
Max 16.000 Rpm
PVL digital ignition
IBEA Rok DVS Ø 24mm carburettor
Arrow intake silencer
Rok DVS exhaust with integrated exhaust silencer
Reed valve intake in the crank case
Balancer shaft
Integrated electrical starter
Centrifugal dry-clutch
Mixture-lubricated
5/3 transfer ducts intake
Reed valve intake in the crankcase
Cast iron made cylinder CNC worked
DESCRIPTION
Rok DVS engine offers great and unique driving sensations, making the fun and challenge experience greater and higher. Only a big manufacturer, with many years of successful experience, as Vortex, is able to realize a similar project.
The engine has the following features:
single-cylinder 2 stroke engine, displacement 125cc, reed valve intake in the crankcase. Liquid-cooled through external pump (not supplied in the kit). It is also equipped with a balancer shaft that reduces vibrations and power valve that improves performance and driveability.
The engine comes in a complete kit with IBEA branded ROK DVS Ø 24mm carburettor, Arrow intake silencer, exhaust with integrated exhaust silencer.
Rok DVS engine does not require special efforts to start, thanks to the decompression push-to-start valve on the head. This system, combined with other technical solutions, keeps the Rok DVS faithful to the philosophy that has made the success of the Rok Cup: high performance, ease of management and ease of use.
WORLDWIDE NEWS
21-09-2023
Anche in occasione della puntata dedicata al gran finale di stagione della ROK Cup Italia, trasmessa in prima visione sulla n...
[read all]
14-09-2023
Grande successo per il finale di stagione della ROK Cup Italia sul circuito Cremona Karting, con numerosi partecipanti e acce...
[read all]
WORLDWIDE NEWS ARCHIVE